WITH 150000 PICTURES AND THOUSANDS OF PAGES CONTAINING WATCH FACT & HISTORY ONLINE, WE ARE ONE OF THE TOP VINTAGE, CLASSIC AND ANTIQUE WATCH RESTORATION ORGANIZATIONS IN THE WORLD. GOOGLE "GOLDSMITHWORKS" .....AND CHECK US OUT!
.***************************************************
READY TO WEAR
RESTORED & OVERHAULED
ALL FEATURES WORKING
EXCELLENT CONDITION
VINTAGE 1959
CA- 2612
[COPIED FROM AS1475]
POLJOT
DUAL MAIN
18 JEWEL
[HAS ANADDITIONAL JEWEL]
DUAL CROWN & MAINSPRING
ALARM WATCH
READY TO WEAR
OVERHAULED
SERVICED
POLJOT ALARM
IN RECOGNITION OF
OPERATION STORM 33
SOVIET KGB SPECIAL FORCES
AND
US CIA COUNTER REVOLUTION WAR

THE
POLJOT ALARM WATCH
1959-1989
ILLUMINATED
DIAL
AF-LUMINOVA
HIGH-PERFORMANCE
PHOSPHORESCENT PIGMENT
36 X 46
MM
W/O CROWN

WITH

A SOVIET CORK AND LEATHER STRAP
WE BELIVE THE CORK WAS A SUBSTITUTE
FOR OTHER LUXURY MATERIALS
THIS ONE IS SIGNED
SPETANAZ KBG AFGHANISTAN
[NOTE SPELLED IN RUSSIAN]
YOU RECEIVE
FREE PROFESSIONAL ONLINE APPRAISAL
AND
FREE A ONE YEAR GSW LIMITED WARRANTY
WITH
18.00 USA DOUBLE BOXED TWO DAY AIR WITH
INSURANCE AND SIGNATURE SHIPPING
25.00 DISCOUNTED INTERNATIONAL
REGISTERED INSURED W/SIGNATURE

********************************************
In 1959, First Moscow Watch Factory developed the first *Soviet Wrist alarm clock "signal" 2612 . THIS IS ONE OF THE FAVORITES FOR MILITARY 1059 - 1979
*MOVEMENT IS EXACT TO SWISS AS 1475
OK, YOU DO NOT WANT TO READ A BUNCH OF WRITING. BUT, THERE ARE LITERALLY HUNDREDS OF SIMILAR WATCHES ON AND OFF THE BAY. WHAT MAKES THIS ONE WORTH IT? THE FACT IT IS A FIRST SERIES OF ALARM WATCHES [BUILT FROM COPYNG THE SWISS AS1475] IN 1959. IT WAS CELIBRATED IN 1969 A PERIOD THE US WAS INVOLVED IN VIETNAM WITH THE SOVIETS BACKING OUR FOE. THEN AGAIN IN 1979., WHEN THE SOVIET "SPETANAZ" [SPECIAL FORCES OF THE KGB] INVADED AFGHANISTAN TO ELIMINATE ITS LEADER SHIP. ....WHICH IT DID.
IN ONE DAY 1979:
KGB and military intelligence spetsnaz (special forces) assaulted and secured all the key government buildings in Kabul, killed Hafizullah Amin, the second president of Afghanistan, and installed the KGB-approved Babrak Karmal in his place.
DURING THIS TIME, SOVIET SPECIAL FORCES,IN OPERATION STORM 333, TOOK CONTROL OF AFGHANISTAN. OPERATION STORM 333 OCCURRED DECEMBER OF 1979 AND WOULD BECOME THE OPENING SALVO FOR A TEN YEAR WAR; WITH THE CIA AND COVERT US MILITARY FORCES TURNING THE TABLE BY BECOMING THE FOE OF THE SOVIETS...
TOP CROWN WINDS ALARM SPRING
PULL OUT TO SET RED-TIP ALARM HAND
PUSH BACK IN FOR ALARM
PULL OUT WHEN ALARM RINGS TO STOP
THE PUSH BACK IN THE RESET FOR
THE SAME TIME AND WIND
WE HAVE TWO CORK AND LEATHER STRAPS WITH PRETTY TOUGH PROPERTIES. ACTUALLY CORK SPECIALLY TREATED TO LAST LIKE LEATHER.
Operating Instruction:
Wind watch: crown at 4h.
Set time: pull crown at 4h and set time. If you set the time reverse and pass the alarm time, this will be set reverse simultaneously.
Wind alarm: crown at 2h.
Set alarm: pull crown at 2h and set alarm time. The alarm time can only be set reverse, setting forward is inhibited by a freewheel.
Enable alarm: push crown at 2h.
Disable alarm: pull crown at 2h.
ONE SET IS LIKE NEW. THE OTHER.
WHICH YOU CAN VIEW ABOVE, IS SIGNED
"SPETANAZ"
"KBG"
AFGHANISTAN
OTHER SIDE
SPORTS A SOLID THICK CASE WITH ORIGINAL EASY TO READ MILITARY DIAL & AN ORIGINAL MINT HASHED SECONDS CHAPTER RING

\

RATHER HAVE A LEATHER STRAP
NO EXTRA COST
ABOVE IS A CLEAN NEW NON-SIGNED CORK
IF YOU DO NOT WANT THE SIGNED CORK AND LEATHER STRAP
ROCK CAN TAYLOR THE ABOVE HD OVER STITCHED, HAND MADE STRAP ABOVE TO FIT PERFECT
HERE SHE IS MOUNTED ON A ROCK
CREATED LEATHER CUFF
ANOTHER PIC LET ROCK KNOW IF YOU DESIRE A
CUFF-NATO-LEATHER-STRAP
YOU MAY WANT TO KEEP THE SIGNED STRAP
WE CAN WORK IT OUT

RATHER HAVE A NATO STRAP
NO EXTRA COST
*******************************************
HISTORIC PALACE
SCENE OF SOVIET
OPERATION STORM 333
SPECIAL FORCES VICTORY


Tajbeg Palace 1987

Tajbeg Palace or Tapa-e-Tajbeg Palace is a Palace built in the 1920s and located about ten miles (16 km) outside of the center of Kabul, Afghanistan. The stately mansion sits atop a knoll among foothills where the Afghan royal family once hunted and picnicked. It should not be confused with Darul Aman Palace, which is about 0.8 miles (1.3 km) northeast from Tajbeg. Built during the era of Amanullah Khan, this palace was home of the royal family. European architects were hired by the royal court to build of a new city quarter called "Darulaman", of which the Taj-Beg palace is one of the most impressive landmarks.

**********************************************************************************
OPERATION STORM 33
TARGET
HAFIZULLAH AMIN


General Secretary of the Central Committee of the People's Democratic Party
Hafizullah Amin (1 August 1929 – 27 December 1979) was an Afghan politician and statesman during the Cold War. Amin was born in Paghman and educated at Kabul University, after which he started his career as a teacher. After a few years in that occupation, he went to the United States to study. He would visit the United States a second time before moving permanently to Afghanistan, and starting his career in radical politics. He ran as a candidate in the 1965 parliamentary election but failed to secure a seat. Amin was the only Khalqist elected to parliament in the 1969 parliamentary election, thus increasing his standing within the party. He was one of the leading organizers of the Saur Revolution which overthrew the government of Mohammad Daoud Khan.

Amin's short-lived presidency was marked by controversies from beginning to end. He came to power by ordering the death of his predecessor Nur Muhammad Taraki. The revolt against communist rule which had begun under Taraki worsened under Amin, and was a problem that his government was unable to solve. The Soviet Union, which alleged that Amin was an agent of the CIA, intervened in Afghanistan on behalf of the Twenty-Year Treaty of Friendship between Afghanistan and the Soviet Union. Amin was assassinated by the Soviets in December 1979 as part of Operation Storm-333, having ruled for slightly longer than three months.
********************************
18 JEWEL
DUAL MAIN
SHOCK PROTECTED BALANCE
JEWELED HAMMER STAFF
POLJOT
CALIBRE 2612

Featuring
manual-wind alarm
manual-wind main
sweep seconds

Data
11.5'''
Dm= 26mm
H = 5.85mm
18 jewels
f = 18000 A/h
power reserve 47h
alarm 15s

CONDITION WATCH:
MINT CONDITION - RUNS MINT CONDITION
********************************
Operation Storm-333
On December 27, 1979, the Union of Soviet Socialist Republics (USSR) launched its intervention in Afghanistan. That evening, the Soviet military launched Operation Storm-333, in which some 700 troops, including 54 KGB spetsnaz special forces troops from the Alpha Group and Zenith Group, stormed the Palace and killed President Hafizullah Amin, who resided there.
(Alpha Group's veterans called Operation Storm-333 [1979] one of the most successful in the group's history and a commemorative watch was issued on the 10th year [1989] anniversary which also marked the End Of The Soviet Afghanistan War!) .
Operation Storm-333 was the code name of the Soviet special forces operation on 27 December 1979 in which Soviet special forces stormed the Tajbeg Palace in Afghanistan and killed President Hafizullah Amin and his 200 personal guards while seizing the Ministry of Interior building, the Internal Security (KHAD) building, and the General Staff building (Darul Aman Palace).
Taking part in the operation were 24 men from "Thunder" unit of Alpha Group, GRU, and 30 operators from a special KGB group Zenith.. There were also 520 men from the 154th Separate Spetsnaz Detachment of the USSR Ministry of Defense, known as the "Muslim battalion" because it consisted exclusively of soldiers from the southern republics of the USSR, and 87 troops of a company of 345 Guards Airborne Regiment. These support troops were not issued armor or helmets, but one of them recalls that a magazine tucked inside his clothes protected him from an SMG bullet. The GRU and KGB units were clad in bullet-proof
Over 700 members of the KGB from the Center and the Periphery dressed in Afghan army uniforms.were also dropped into Kabul to take part in "Operation Agat." Over 100 of the KGB would be killed in the attack on the palace. Such large losses forced Andropov to question the expediency of hanging portraits in mourning frames of heroes killed whilst carrying out their noble international mission in the halls and corridors as this would attract unnecessary attention.

VINTAGE 1959-1965 2612 POLJOT MILITARY DUAL MAIN 18 JEWEL DUAL CROWN & MAINSPRING ALARM WATCH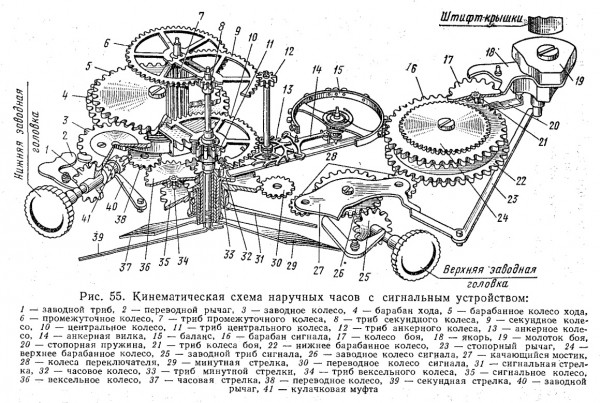 Founded in 1930 under orders from Stalin, the First State Watch Factory was the first Serious Soviet watch and mechanical movement manufacturer.Through it's USA-based trading company Amtorg, the Soviet government bought the defunct Ansonia Clock Company of Brooklyn, New York in 1929, and the Dueber-Hampden Watch Company of Canton, Ohio. It moved twenty-eight freight cars full of machinery and parts from the USA to Moscow in order to establish the factory. Twenty-one former Dueber-Hampden watchmakers, engravers and various other technicians helped to train the Russian workers in the art of watchmaking as part of the Soviet's First Five-Year Plan
.In 1935 the factory was named after the murdered Soviet official Sergei Kirov AND produced Soviet watch brands including Poljot.
With the Germans closing in on Moscow in 1941, the factory was hurriedly evacuated to Zlatoust . By 1943 the Germans were in retreat, and the factory moved back to Moscow, adopting the "First Moscow Watch Factory" name
Watches and movements produced by the factory always met high quality requirements, because in addition to serving for civil needs they were used to equip the soviet army.
In 1959, First Moscow Watch Factory developed the first Soviet Wrist alarm clock "signal" 2612
On April 12th 1961 Yuri Gagarin became the first man in space and the watch he wore was a Poljot!
Russian president selects the Poljot 3133 watch as a government gift.
In 1965 cosmonaut Alexei Leonov wore a FMWF Strela chronograph during his historic first space walk, thus cementing Poljot's place in space history.
Poljot watches have accompanied various astronauts in space journeys from different nations including Russia, Germany, France and Ukraine. The Poljot watch even has a world record for duration of a space adventure

*****************************
CONDITION
- EXCELLENT TO FINE-
WATCH WINDS SETS & KEEPS TIME
**************************************\

WITH YOUR INVESTMENT YOU RECEIVE:
C) FREE A ONE YEAR GSW LIMITED WARRANTY
D) 399.00 PROFESSIONAL INSURANCE **APPRAISAL
**
APPRAISALS ARE STORED ON A GSW DEDICATED SERVER APPRAISAL WEBSITE WHERE YOU MAY DOWN-LOAD, COPY-TO OR FORWARD TO YOUR INSURANCE COMPANY OR JEWELERS MUTUAL ONLINE 24/7
---
PLEASE WRITE OR CALL 800 438 6894 IF YOU HAVE ANY QUESTIONS!!
UNLESS STATED OTHERWISE all watches offered by GSW have been SERVICED. Some required REPAIR AND RESTORATION! Normal Servicing of Mechanical Watches by an EXPERT PROFESSIONAL will run between $180.00 to 580.00, depending on the complication of the movement and that is WITHOUT parts that may be required. SERVICING means DISASSEMBLING THE ENTIRE WATCH AND MOVEMENT, CLEANING SAME, OILING, LUBING AND REASSEMBLING, timing and Sealing. RESTORATION is a separate service from SERVICING and may include CRYSTAL, DIAL, HANDS, CASE, LUGS and BAND. So, WHEN YOU VIEW VINTAGE AND CLASSIC WATCHES OFFERED BY OTHER VENDORS/DEALERS, the question is: WAS THE WATCH SERVICED?
---
All watches, from mechanical to quartz devices, require periodic cleaning and inspection. GSW provides both cleaning and repair services with our main specialty that of restoring and repairing classic & vintage watches. GSW has established parts accounts with the oldest watch parts houses in the world as well as a network of watch dealers and repair centers around the world. GSW also provides dial restoration services. In addition to servicing new, vintage & classic watches, we also service high grade wristwatches. Think of your watch as you would a fine automobile, it is worth maintaining as it will increase your pleasure of ownership and also enhance the resale or trade-in value. If you plan on passing your watch on to the next generation, skilled periodic maintenance will be greatly appreciated in the future. Visit our studio gallery online for info on restoring or repairing your watch and call for 50% discounts from our advertised pricing!